Four key works on inequality in New Zealand are published by Bridget Williams Books (BWB)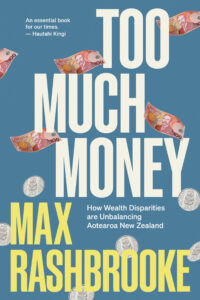 .
Too Much Money (2021) sets out the impacts of widening wealth disparities on a supposedly egalitarian country. Written by Max Rashbrooke, it paints a picture of a nation in which the wealthiest 1%, just 40,000 people, own one-quarter of all assets. This wealth opens up opportunities – in housing, education, healthcare, the workforce, and politics – not available to poorer families.
When those opportunities are passed down the generations, the scene is set for enduring class divisions – contrary to the image of New Zealand as an equal and classless society. The wealthy become "opportunity hoarders", enjoying an upward escalator towards prosperity and success, while others struggle.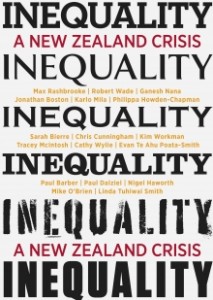 Edited by Max Rashbrooke, the chapters of Inequality: A New Zealand Crisis (2018) are written by some of New Zealand's leading academics and commentators, and lay bare the startling facts about the country's increased income imbalances.
The book also brings inequality to life with real-life stories of New Zealanders from business owners to beneficiaries.
The book can be purchased, in print or as an e-book, from bookshops or direct from BWB.
For those who want a shorter route into the issue, The Inequality Debate: A New Zealand Introduction contains all the key facts about income inequality in just a few dozen pages.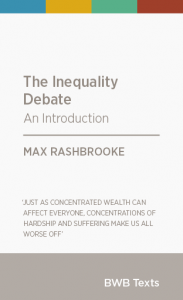 Written by Max Rashbrooke and based on the first two chapters of Inequality: A New Zealand Crisis, it is a succinct summary for the busy reader.
Published in July 2014 and regularly updated since, it incorporates the very latest data on income inequality from the Ministry of Social Development.
The Inequality Debate is available for purchase from BWB.
Salient magazine described the book as "slender yet well-researched", adding that it "lays bare the global problem of income inequality".
Finally, Wealth and New Zealand  (2015) looks at assets – who owns what in this country – and how unequally that is divided.
Recent NBR Rich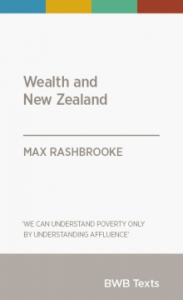 Lists have revealed very large increase in wealth for the upper echelons. But what do these figures mean and what else do we know about New Zealand's fortunes? In this book, Max Rashbrooke examines how wealth shapes our experience.
Drawing on previously unpublished data, he explores what constitutes wealth in New Zealand – where, how and why it is held.
In doing so, Rashbrooke addresses how wealth has come to be so unevenly distributed, and why this imbalance is something we can no longer ignore.
Wealth and New Zealand is available from BWB.